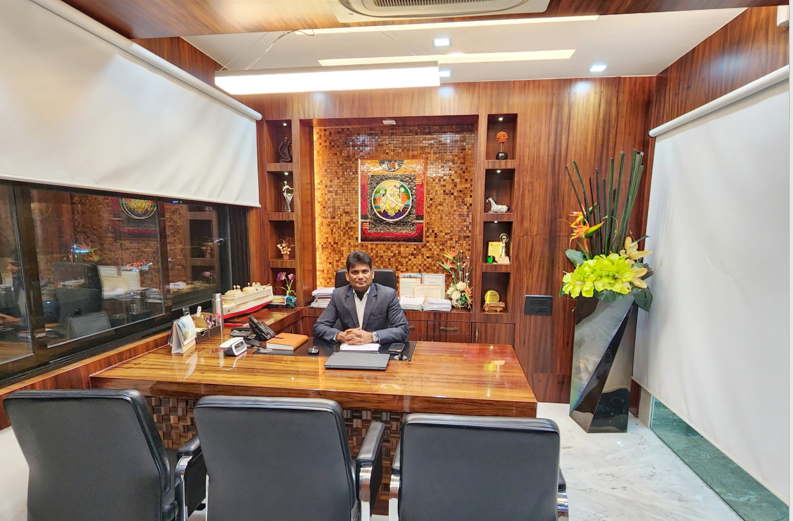 Mr. J.K.Gupta
Founder and Chairman
He is a qualified civil engineer (B.E. – Civil) and had served the Indian Railways as a section Engineer for 10 years. Perhaps it is this long stint in one of the world's largest railways that drove him to start this enterprise and be the engine of growth. True to his position and responsibilities, he has always been in the forefront to lead and guide the organization through challenging tracks and time.
He believes in being the inspiration for others through his own example and has ceaselessly worked towards the betterment of his employees and the society at large.
Mr. Ashwin Gupta
M.Sc International Business (Brunel University, London).
Like father. Like son.
He has inherited the enterprising spirit of his father and has brought innovation and dynamism to the organization. Yet he is ever ready to learn and is further honing his expertise and skills as a leader under the guidance and grooming of his father.It won't be wrong to say that the spirit of leadership comes naturally to him which has gained the acceptance and confidence of the organization. In him, the company's future is in the able hands.
Our Team
Ramesh Saroj
Branch Manager Kandla Gujarat
Ravi Yadav
Operation Manager, H.O. Mumbai
Smita Sawant
Administrative Manager, H.O. Mumbai
Kripashankar Yadav
Safety & Emergency Manager, H.O. Mumbai
Santosh Singh
Hazira Gujarat
Brajendra Singh
Chennai – Tamil Nadu
Shakti
Cochin Kerala
Amit Saroj
Dahej Gujarat
Chandrajeet Saroj
Bharuch Gujarat